I was raised to marry a monster.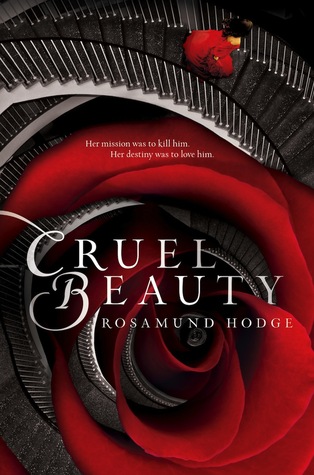 Since birth, Nyx has been betrothed to the evil ruler of her kingdom—all because of a reckless bargain her father struck. And since birth, she has been training to kill him.
Betrayed by her family yet bound to obey, Nyx rails against her fate. Still, on her seventeenth birthday, she abandons everything she's ever known to marry the all-powerful, immortal Ignifex. Her plan? Seduce him, disarm him, and break the nine-hundred-year-old curse he put on her people.
But Ignifex is not what Nyx expected. The strangely charming lord beguiles her, and his castle—a shifting maze of magical rooms—enthralls her. As Nyx searches for a way to free her homeland by uncovering Ignifex's secrets, she finds herself unwillingly drawn to him. But even if she can bring herself to love her sworn enemy, how can she refuse her duty to kill him?
An intricate and arresting tale well worth readers' time. … Engrossing.

Kirkus
Purchase now
If you would like to support independent bookstores while shopping online, as well as giving me an extra commission, please consider buying from Bookshop.org!
Extras
Listen to the soundtrack: 8tracks | Spotify
Interviews:
Epic Reads Interview & Cover Reveal
Supernatural Snark: Keys, books, & crème brûlée!
Finding Swoons in Books: Making the Romance "Creepy, But not Too Creepy"
Fiktshun: The Lure of the Beast
Ivy Book Bindings: Bad Boys